We are a Eufora partner salon, using Eufora hair and skincare products exclusively. The entire line of Eufora products uses certified organic Aloe Vera as the key ingredient, is sulfate free and environmentally friendly. The Eufora line carries products not only for every hair type but for every styling need. Our focus is on using products that promote health and wellness for our clients, staff and the environment.
Our salon carries Eufora Color an Italian based color line. Comprised of certified organic Aloe Gel, Jojoba Oil and pure color pigments. Our color line delivers exceptional coverage and shine while maintaining the health of your hair and scalp.
We also offer a variety of hair smoothing services using Cadiveu Professional products. These thermo-reconstructing products are infused with Arginine and Acai berries. These products are great for all hair types that makes hair smooth, straight, radiant, and frizz-free for up to 3 months.

It may sound cliché, but no matter how beautiful the packaging, it's what's inside the bottle that really counts. We feel it's our responsibility to create products with unparalleled performance that respect the environment and your health. We strive to create products that not only provide performance, but maintain a high level of integrity with unique ingredients and performance benefits above all. Eufora's advanced technology utilizes important botanical extracts that have been scientifically proven to benefit the hair, scalp and skin. We never use fluff ingredients that sound good on the label, but don't provide any real benefit. You can count on Eufora to deliver substance without hype, because when it comes to quality, we believe there are no compromises.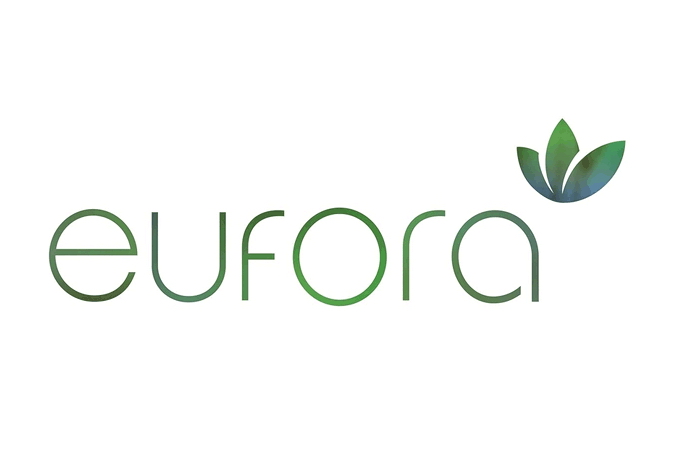 Products that speak your language. Products that feel great, smell great and above all perform. Eufora HERO for Men is designed for the selective man who deserves to look as good as he feels.
All logos appearing on this page are trademarked (™), restricted (®) and/or copyrighted (©), and are the exclusive property of their respective owners. The inclusion of these logos in no way implies any official endorsement by the companies represented.